Wedding day must haves: from décor to dancefloors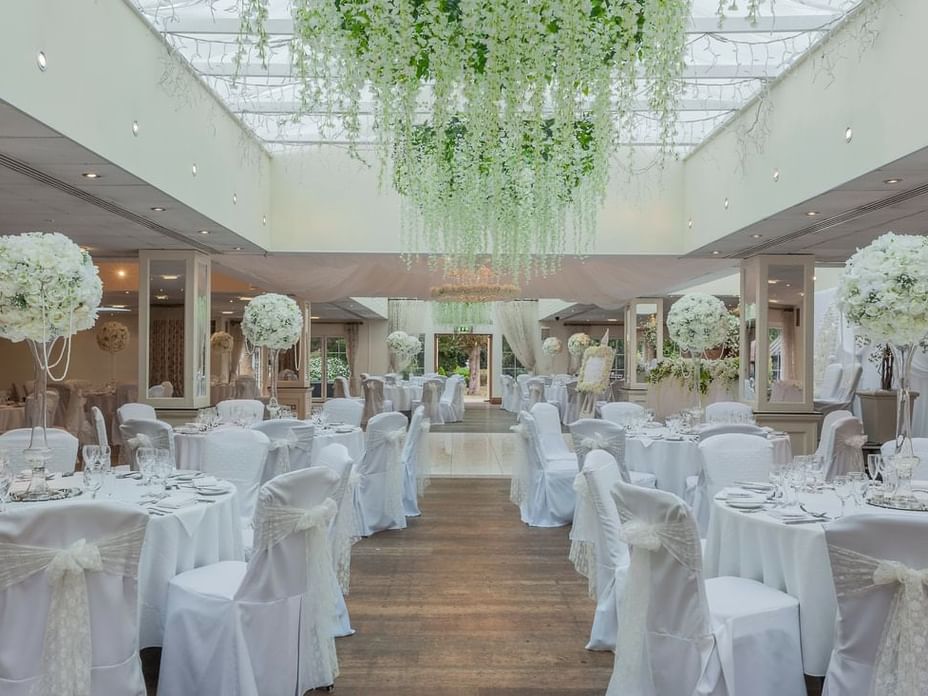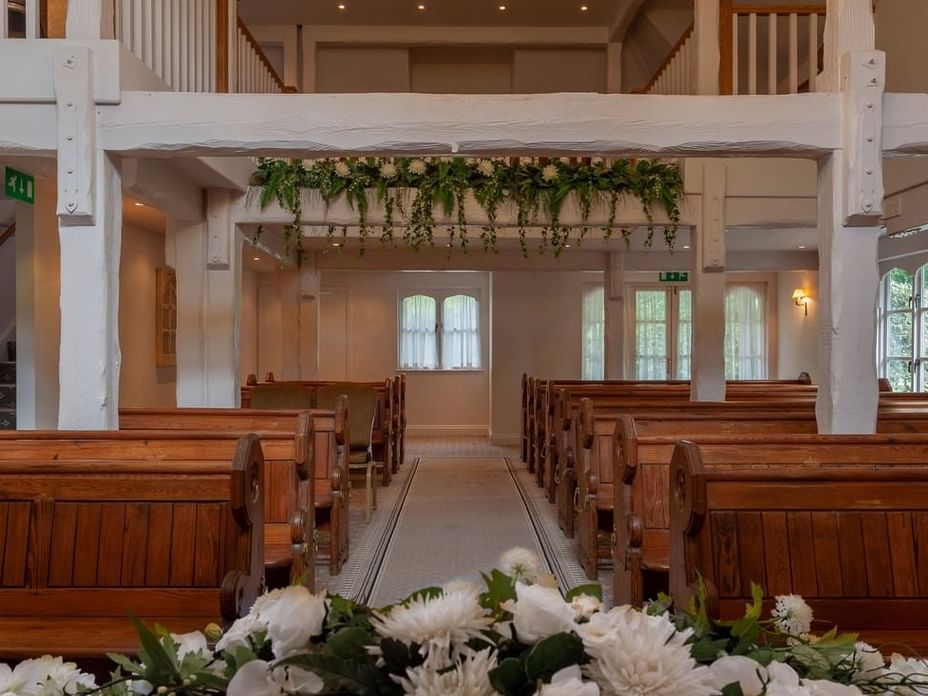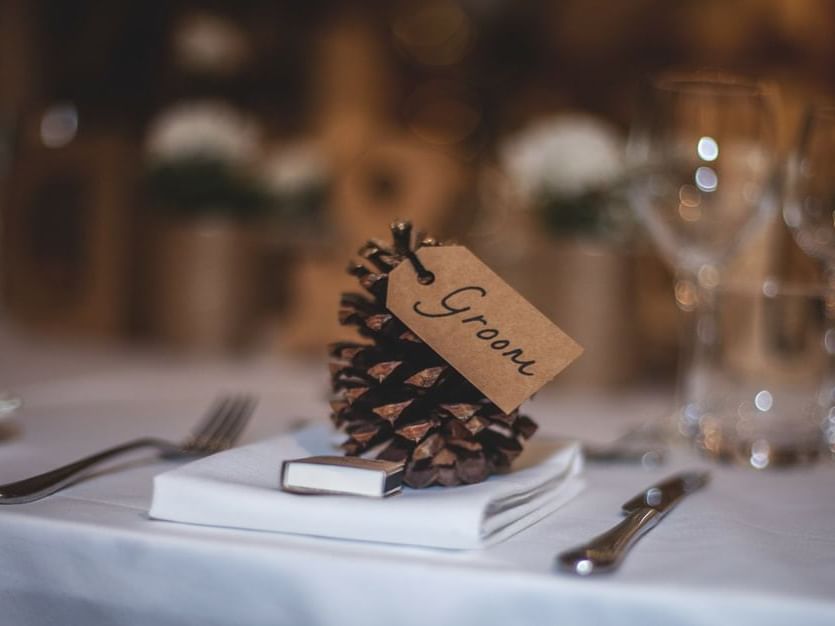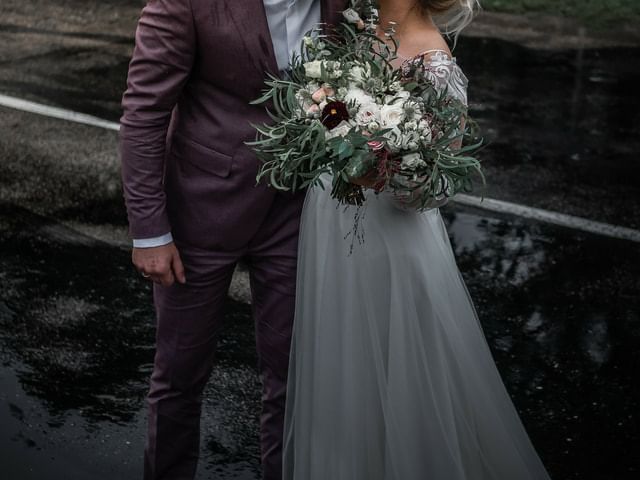 No wedding is complete without those extra special pieces which will truly wow your guests. Of course, your chosen venue plays a huge part when it comes to creating individuality and personality. Our venue for example, offers couples the choice of 6 unique spaces to dress in whichever way they like, whether it be timeless and traditional, or quaint and quirky! Your reception room is your playground; decide on a style with your partner and fill it with items that capture one another's personalities.
 
However simple your interior may be, decorations can turn your wedding day into the celebration that you have always dreamed of. For example, our Chapel is a truly stunning environment complete with high ceilings, wooden pews and a mezzanine floor, you really don't need a lot to accentuate the beauty of this place! We provide our couples with the beautiful white flower arrangements, but decorations such as candles and lanterns can be added as personal touches.
OUR VENUES
THE CHAPEL AT ORSETT HALL HOTEL
Before you make your way to craft shops or start filling your online baskets, you must first highlight what you need to decorate and/or hire. Visit your venue on upcoming open days or organise a meeting with your planner and make a note of what you need. Here are a few things for you to think about:
 
Ceremony
Entrance
Guest book
Registry table flowers
Aisle
Pew decorations
Seating or chair covers
Backdrops
Wedding signs
 
Reception
Entrance
Table plan
Guest book
Chair covers
Centrepieces
Table numbers
Wedding cake table
Favours
Buffet table
Dancefloor 

OUR PAVILION – CHAIR COVERS, CENTREPIECES, FLORISTRY BY AURA DESIGN
Almost everything you will write down on your list will be available in a whole host of colours! Once you have your colour scheme sorted, which often falls in line with bridesmaids' dresses, the finer details and decisions will become easier. Couples also choose colours depending on the season; we see more rich colours such as deep purples and reds in the winter, whereas in the summer we see more soft peaches and blush pinks. The above image is our pavilion; a spacious room which is a blank canvas which our couples love! It can be decorated to fit in with any colour scheme. 
WINTER WEDDING

| | |
| --- | --- |
| WEDDING PACKAGES | ENQUIRY |
Seasonality also helps when choosing the smaller details too – favours or place names for example. Favours often have a personal meaning to couples as they symbolise a 'thank you' to the guests, a gift which guests can take with them. This could be a traditional pouch of sugared almonds, personalised lollipops or even handmade soaps! The possibilities are endless and are completely unique to you.

PINECONE PLACE NAME AT AN AUTUMN WEDDING
If you would like more information or inspiration then please do pop in and see us! Our experienced wedding team will be on hand to show you around our venue, and help you wherever possible. We have 3 excellent onsite suppliers which include:
 
Aura Design: Venue Decorators & Florist – 01375 893 598
Rolls Royce Phantom – 01708 805 500
The Sitting Rooms Hairdressers – 01375 893 081
 
You can find more details about our additional services here.

SUPPLIERS