Supporting local at the garden brasserie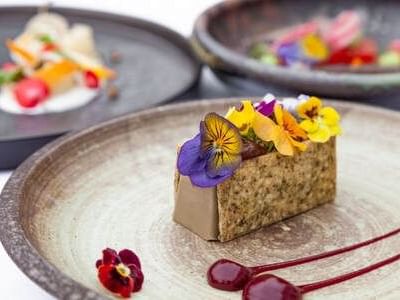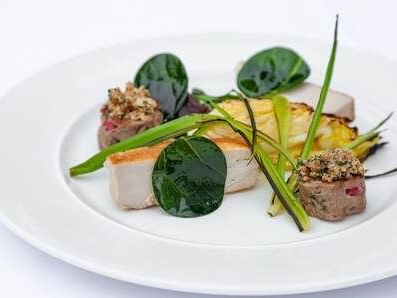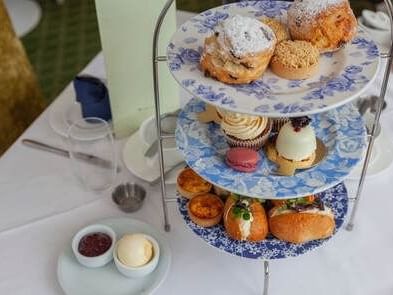 ​We are all guilty of doing a 'quick dash' to big supermarkets to buy food, however, now more than ever we are in danger of losing our family butchers, grocery shops and bakeries that our parents and grandparents have been using for decades! Investing in local producers is so much more than buying British; the produce is packed full of flavour and also helps the environment and keeps our local economy alive.
Here in The Garden Brasserie, we swear by using local suppliers for our ingredients. Not only is this exciting, but it is invigorating, sociable and mentally very satisfying! It allows us to have a play around with ingredients which enables us to get creative in the kitchen and feature some wonderful, seasonal dishes.
If you are a customer at The Garden Brassiere you might have had our 28-day aged steaks or maybe our mouth-watering Suffolk chicken. We, at Orsett Hall Hotel, are extremely proud to use local suppliers which you can taste in all of our dishes on the menu.
​
Our meats are sourced from Traymoor Meats, based in Dunmow, who source quality produce from approved abattoirs and are proud members of the Aberdeen Angus Cattle Society along with the renowned Scotch Beef Club. With full traceability being such a high for the chefs here, it's great that we can trace our meat from the farm to the plates we proudly serve.
Our other meat supplier is Direct Meats who are based in Colchester.  We are also able to undertake full traceability on the produce. Our star meat from them is their delicious Dingley Dell Pork! It is such a brilliant product which is packed full of incredible flavours and is certainly a cut above (pardon the pun) any other pork that we have tried.
​
Chefs Choice is our local fruit and vegetable supplier. They go above and beyond for us, and we would never switch suppliers. The fruit and vegetables we obtain from Chefs Choice are truly delightful, extra juicy and flavoursome. Based in Basildon, they never fail to source even the smallest of items we might that no one else can get for us. They definitely live up to their company motto; 'If we can, we will.'
Chefs Choice also help us with seasonality in products and inform us if there might be a shortage of a certain product before the supermarkets even find out! This enables us to tailor our dishes which is what helps to make our menus so unique and exciting. Locally, they are members of the Essex Chambers of Commerce which helps smaller businesses succeed, Chefs Choice is one of our longest serving suppliers having used them for around 9 years.
​
Not forgetting our ever-popular Afternoon Tea, we use a high-class tea company called Newby. They are based in London and their initial aim was to "reintroduce quality tea and revive the world's love for it"; that has certainly happened here at Orsett Hall Hotel! They purchase the highest quality tea leaves which are in their prime for picking. This ensures the purest taste of tea, which is fantastic for us as we like tea the good old-fashioned way by serving loose-leaf tea! Not only is it a sustainable company, it is owned by the N Sethia Foundation, a registered charity, with projects and programmes for all across the globe, ensuring absolute integrity and standards.
Our Afternoon Tea is also available in Savoury & Children's Options
​If you would like to have a taste of our local produce which have been delicately coupled with complimentary flavours and spices, The Garden Brasseries is open for both lunch and dinner every Tuesday – Saturday. Our afternoon teas are available 7 days a week. Visit our website to book your reservation and we very much look forward to welcoming you soon.