The secret ingredients of afternoon tea at orsett hall hotel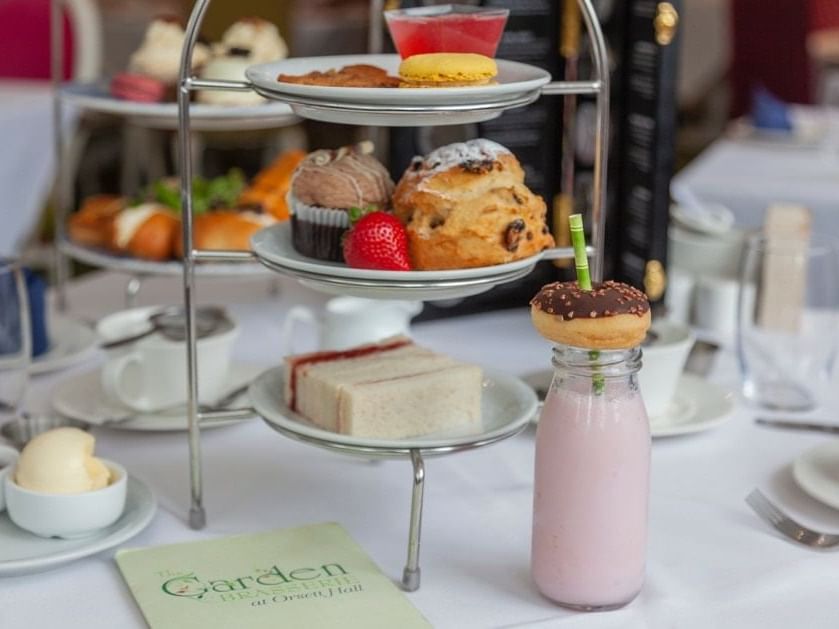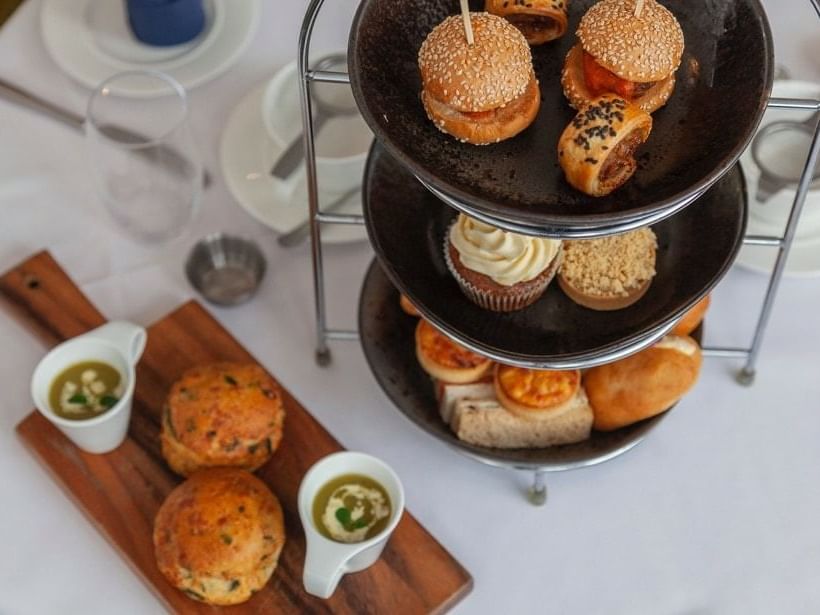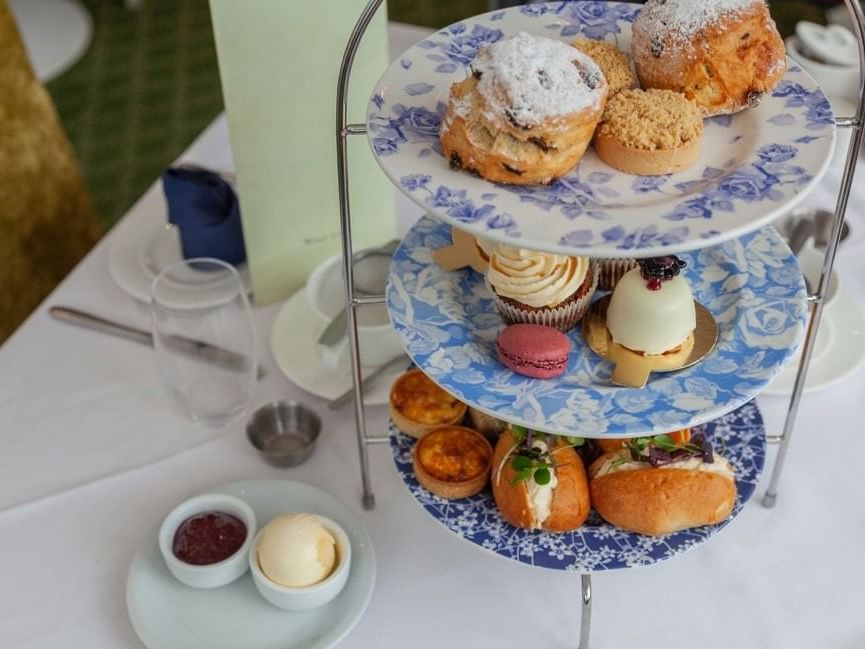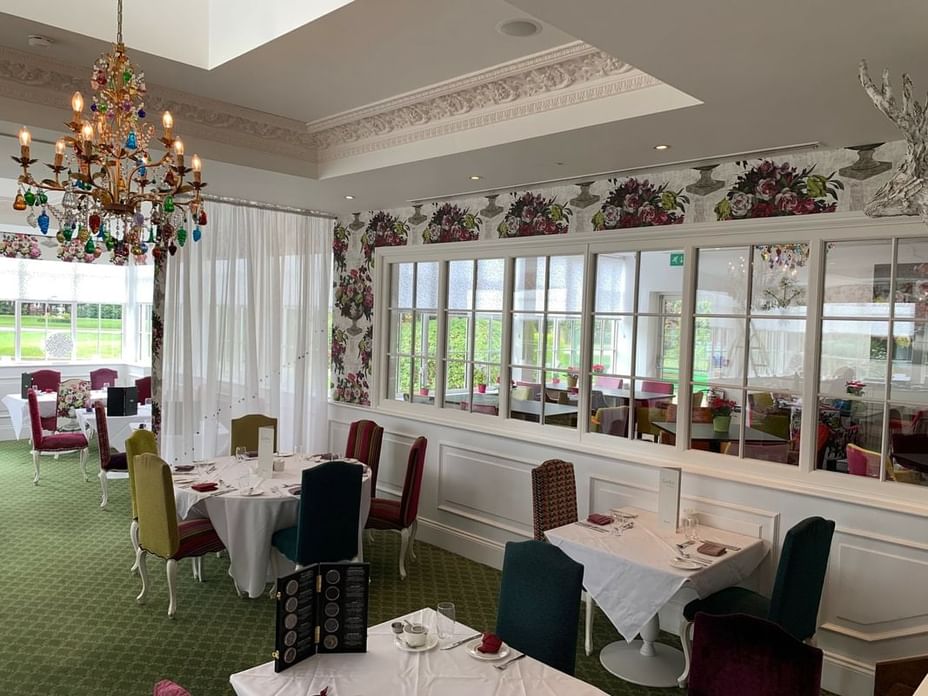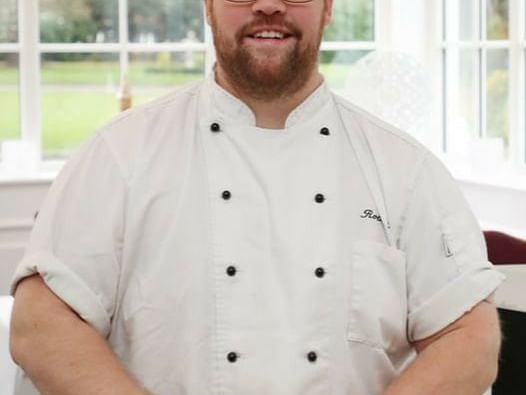 THE SECRET INGREDIENTS OF AFTERNOON TEA AT ORSETT HALL HOTEL
Lovers of a traditional afternoon tea complete with dreamy sponge cakes, generously filled finger sandwiches and delicate pastries and tarts will certainly not be disappointed after a visit to Orsett Hall Hotel. Every dish is executed under the keen eye of Head Chef Robert Pearce in The Garden Brasserie, who understands that afternoon tea is an experience, and a truly special one at that!
The experience begins as soon as you step inside The Garden Brasserie which truly is a floral wonderland. The beautiful décor and delicate ornaments and embellishments take you away from the hustle and bustle of life, immersing you into a calming atmosphere to enjoy with friends and family. The big feature windows allow natural daylight to flood into the room and make the views of the garden spectacular; hence The 'Garden' Brasserie.
Let's start at the table: tantalizing those taste buds is our extensive tea menu which features invigorating fresh mints, fruity red berries, herbal greens and so much more! There is one key factor which sets us apart from other hotels serving afternoon tea; we will only ever use the best tea leaves we can get our hands on! The flavours are extraordinary.
The first tier is where your culinary experience starts. An assortment of delicious sandwiches and bridge rolls including a velvety cream cheese and cucumber and a perfectly balanced sweet smoked salmon. We always include an added extra to the plate which our guests always have a soft spot for; a popular treat in particular is our homemade sausage rolls – truly scrumptious!
The second tier has the very important role of carry our sweet treats. Boasting baked delights such as filled pastries, macarons and tarts which will be sure to satisfy your sweet craving! These treats are always changing, thanks to our inventive Chefs, so no two visits will be the same!
​
At last but certainly not least is our top tier which is where our freshly baked scones and soft cakes lie. The fantastic smell alone is enough to awaken your senses! Smother your scones in clotted cream and jam before digging in to experience the full taste sensation. Tempting, right? Far too tempting to ignore in our opinion! 
If you have already visited us for traditional afternoon tea, or if you would like to try something different then look no further! Here at Orsett Hall Hotel, you are able to choose from a range of options to suit your occasion:
Savory Afternoon Tea – features mini slider burgers & vegetable tartlets!
Sparkling Afternoon Tea – add some fizz & sparkle to your visit!
Children's Afternoon Tea – especially created for our little people! Including donuts, cookies & fresh milkshakes!
---
Don't just take our word for it, here are a selection of reviews from our afternoon tea guests:
"My daughter treated me to a special 70th afternoon tea, the food was amazing. I would definitely recommend to my family & friends!" – D.D
"Great afternoon with truly wonderful food!" – S.M
"Had afternoon tea for my mums birthday, it was a lovely day – friendly & excellent service and the food was amazing." – M.W
"My very first afternoon tea experience and it was fantastic. They catered for my allergies with a separate tier selection of cakes and sandwiches. Very impressed indeed!" – S.T
​
"Lovely afternoon tea! Great food, setting & service!" – L.K
---

Served daily from 12pm – 4.30pm, our afternoon tea menus allow you to enjoy freshly prepared, mouthwatering food as well as refreshing drinks. The perfect experience to enjoy with both family and friends for a range of occasions! To book, please call us on 01375 891 402 or visit www.orsetthall.co.uk
Sample Menu
Book now