Eight things to do after getting engaged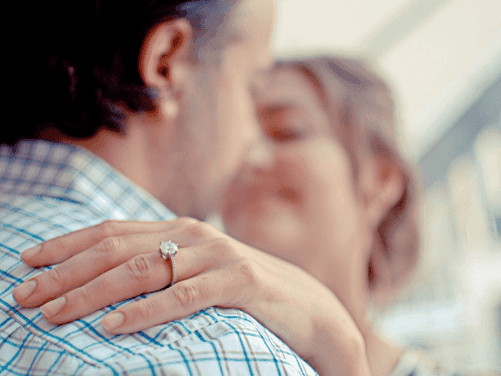 ​Firstly, CONGRATULATIONS! Getting engaged has probably been a moment that you have been waiting for since you were young. Now you finally have a ring on your finger, it most probably feels like you have a TONNE of stuff to do and get organised before the big day. Don't stress – remember to enjoy your time under your newly dubbed 'fiancée' title, you deserve it!
We have compiled a list of 8 things things to do after getting engaged (yes, just 8!) you must do once you and your partner are engaged. First thing's first – tell the world! Call your parents, FaceTime your bestie, post an obligatory selfie and let everyone know what has just happened. It's a huge milestone in anyone's relationship and would be a shame to keep it under wraps. Oh, a don't forget to make it Facebook official… people go wild for exciting news whilst they're on their way to work!
​
Secondly, does your ring fit properly? Whether you have previously been to get your finger sized with your partner or not, it is so important to have a ring that fits like a glove (literally). You don't want it too tight or too loose. If you are unsure, take it to the jewellers who will best advise you on your size (they often do half-sizes too). This brings us onto number 3 – insurance.
So often we hear about missing engagement rings which were not insured. This is not only a strain on the purse strings, but also devastating as 'the original' holds so much sentimental value. You are able to get possession insurance through your household insurer, but again, your jeweller can advise you on this too as you will need a valuation to certify all the details about your ring in order to submit to your insurer.
​
Number 4 (our favourite) - CELEBRATE. This is such an exciting time for both you and your family and friends and let us tell you, they just cannot wait to see the ring either! Engagement parties have become extremely popular over the past 5 years and can almost give a wedding a run for its money! Whether you want something simple like a private dining experience with your nearest and dearest, or something more extravagant like throwing a huge party, we recommend that this is done within the first 6 months of engagement. Here at Orsett Hall Hotel one of the top wedding venues, we have some fantastic party packages and wedding packages in Essex for you to take advantage of so take a look! We also cater for private dining events, intimate gatherings and so much more; contact us for a quote today!
After you have celebrated and you have time to sit back with your partner, we recommend that you spend this time wisely and (cue number 5) discuss your wedding day. This doesn't have to be all the little intricate details but just enough so that you can gauge a budget, style and time of year you want to marry.
Number 6 - Setting a budget is probably the most important here. Is there wiggle room? Do you want to keep it under £10,000? Who is paying for what? Without a budget costs can easily spiral out of control. We have a number of incredible wedding packages in Essex which are a great way to keep costs down and still have the wedding of your dreams.
Another must-do and one to add to the list is our number 7 – attend exhibitions and open days. These are a fantastic way to help open your mind if you either have no idea what you want, or if you know exactly what you want and are looking for suppliers. We hold around 6 open days and evenings a year which give our perspective bride and grooms the opportunity to view Orsett Hall, one of the top a wedding venue in Essex. We dress each function room ready for a wedding which aids visualisation and we have our dedicated Wedding Team on hand to answer any questions.
Last but not least is number 8 – get booking! By no means should you rush, but the sooner you start booking things such as your venue, florist, photographer, caterers, cake maker etc. the sooner you can relax and enjoy engaged life. Remember that suppliers get booked up sometimes years in advance so it's best to start gathering your quotes early. By booking and paying deposits, you will also know how much money is outstanding giving you a better idea on how much saving up is required.
If you would like to visit Orsett Hall Hotel for a viewing and to have a chat with our Wedding Team, please call us on 01375 891 402. Our next Open Evening is Wednesday 22nd January 5.30pm – 9pm which is free entry, so please do pop in and see us. Visit our website for further information.
Contact The Wedding Team