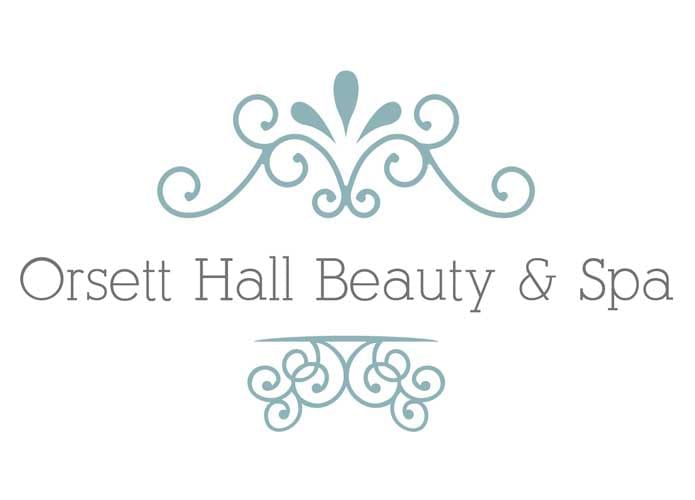 Spa Hotel in Essex
Welcome to our Spa at Orsett Hall Hotel

Orsett Hall Spa is a beautiful, contemporary retreat situated in the Sartoria building at the heart of the hotel. A range of luxurious treatments and packages are offered in our impressive treatment rooms. Guests visiting us are promised a complete, tranquil and relaxing experience from the moment they enter. A place where an escape from the hustle and bustle of everyday life can be found. Our state of the art facilities offer complete solitude, seclusion and serenity.
Book Spa Days Online BOOK TREATMENT ONLINE BUY ELEMIS GIFT SETS

our facilities
Day-to-day life can sometimes leave you feeling tired, stressed out and with aches and pains in places that you never even knew existed! We help our guests eliminate these negative feelings and strains by offering treatments for the body which have both beauty and health benefits. This is made easier by the facilities you will find here which include: 
Spa Pool | Steam Room | Sauna | Jacuzzi | Treatment Rooms | Manicure Stations | Pedicure Stations

our treatments
​We offer a full range of face, body and beauty treatments for both men & women. Ranging from massages to manicures and reflexology, we have something for everyone here at Orsett Hall Spa in the countryside of Essex! Whether you are looking for a treatment in particular, or are not too sure what you would like, our fully trained therapists can advise you based on your outcome expectations. We understand that everyone's skin type is different, which is why we offer personal consultations before carrying out our treatments. 

Massage | Elemis Hands on Facials | Biotec Facials | Hands & Feet | Treatments for Men | Waxing | Tinting
gift vouchers
Give the gift of relaxation and me-time with our Orsett Hall Spa gift vouchers. Treat that special someone to a relaxing spa day or let them fully indulge in our wide range of treatments.
Our gift vouchers are available to purchase for any spa day, treatment or monetary amount.
They can be purchased online or alternatively at the spa reception & by telephone and are valid for a 12-month period from the date of purchase.
Please note: gift vouchers are non-refundable or exchangeable and must be presented at the time of appointment. 
SPA opening times
Sunday
9:00 am - 6:00 pm​​
Monday - Saturday
9:00 am - 7:00 pm
Spa will be closed from 15th to 18th January 2024 inclusive for our yearly maintenance.
resident guest access to spa facilities
Resident Guests' access to Spa Facilities is available
Sunday & Monday from 9:00 am until 6:00 pm depending on availability.
Tuesday - Saturday from 9:00 am until 7:00 pm depending on availability.
​
Guests staying on an Overnight Spa Package have 2 hours access to the Spa facilities on the day of their treatments, otherwise access subject to availability.

Resident guests are charged £10.00 per person per hour for Spa Facility use, which is subject to availability.

Spa pool facilities are purely for adults only.
treatment times
To gain the most out of your experience, your therapist will need to find out your expectations and concerns prior to your treatment. This allows your therapist to personalise and adapt your treatment to your individual needs. Your therapist will include a consultation, treatment prescription and aftercare advice in the treatment times listed.
booking information
Treatments and Spa Days must be booked in advance to avoid disappointment. At the time of booking, we respectfully ask for full payment in advance.

If you require any advice on treatments or packages, please do not hesitate to contact one of our friendly, professional experts who will be happy to help.

To enjoy your full experience we advise you to arrive at least 20 minutes prior to your appointment in order to check in, complete a consultation form, get changed and unwind before you treatment begins.
medical information
Please read prior to booking your spa treatments as you well-being is our priority. Please provide us with any relevant information at the time of booking. Be aware that if you are pregnant, it is advisable not to use any of the heat experiences in the spa area.

We will need to know if you have undergone any recent operations or have any of the following medical conditions as we will not be able to offer certain treatments such as massage.
​
Cancer
Heart condition
Liver problems
Kidney disease

Please note that if you have undergone any recent operations or surgery we are unable to offer certain treatments for the first 6 months following this.

If you have any further questions or concerns about your treatment, or whether you would be affected by any of our treatments following a period of medical care then please contact us on 01375 893 092.
cancellation policy
TREATMENTS
48 Hours Cancellation Policy.
Treatment is able to be cancelled without cancellation fee up to 48 hours prior to the scheduled treatment time. Your treatment deposit will be refunded, please note that the refund can take up to 10 working days to reach your account.
Any cancellations less than 48 hours prior to the scheduled treatment time, a 100% cancellation fee will be due.
SPA DAY PACKAGES
14 Day Cancellation Policy.
Spa Day Package is able to be cancelled without any cancellation fee up to 14 days prior to the scheduled Spa Day. Your Spa Day deposit will be refunded, please note that this can take up to 10 working days to reach your account.
Any cancellations less than 14 days prior to the scheduled Spa, a 100% cancellation fee will be due.
after care
We advise you to use your recommended treatment after care products at home to help prolong the benefits of your spa treatment. Our spa offers a full range of retail products ideal for home care use. Your spa therapist will advise you on the correct face and body care to maintain your results.